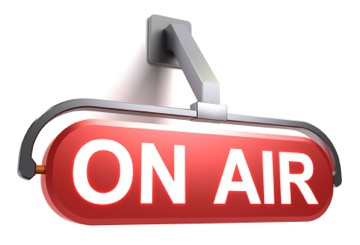 Hi. I'm Dave Graves and this is my site.
My  biggest claim to fame is that I've been involved in just about every kind of media there is. I started in radio in programming at stations like WBZ in Boston and KDKA in Pittsburgh (the official "first" radio station) and finally as VP/GM of KFWB All-News in Los Angeles. They were all part of a very special media company, Westinghouse Broadcasting (also known as Group W) where I got to work with a great group of people.
After radio, I spent time in TV with Group W Productions, one of the pioneers in first-run syndication going back to the Mike Douglas Show (before my time) and continuing through Teenage Mutant Ninja Turtles (I was buddies with Michelangelo). Group W is now part of CBS (or maybe it's the other way around since Westinghouse bought CBS).
In the 90's, after a brief stop at the powerhouse magazine company Hearst,  I was privileged to work at Reuters (now Thompson Reuters) and eventually became president of media there, working with an eclectic and bright staff that was spread all across the world. In that job, I got to meet newspaper, TV, magazine and online customers in many countries.
At the beginning of this century I moved to Yahoo! as their first SVP of Media and was part of a great team led by the brilliant Jeff Mallett who was president and COO. I oversaw their media properties like Yahoo! News and Sports and Finance. It was an exciting company in those days and is still a powerful media force.
I spent some time as a consultant to Google, having migrated there from a consulting assignment with the pioneering Applied Semantics which developed what is now Ad Sense.
Later I started an online video technology company, PermissionTV, which had an innovative approach to presenting video but was in a crowded market and…
I'm now making movies at Trailside Studios, a company I formed in 2014 with some great partners. We produced our first movie, Mail.Man last year and it's playing at festivals around the country.
Dave Graves
var _gaq = _gaq || []; _gaq.push(['_setAccount', 'UA-39739448-1']); _gaq.push(['_trackPageview']);
(function() { var ga = document.createElement('script'); ga.type = 'text/javascript'; ga.async = true; ga.src = ('https:' == document.location.protocol ? 'https://ssl' : 'http://www') + '.google-analytics.com/ga.js'; var s = document.getElementsByTagName('script')[0]; s.parentNode.insertBefore(ga, s); })();